I'm Ninomiya, currently 17 years old and working for stak, Inc. while going to high school!
This time, on December 26~27, 2022, I conducted a satellite communication test deep in the mountains of Yoshiwa-cho, Hatsukaichi City, Hiroshima Prefecture.
The results were astounding, so I am writing about them here.
What is Yoshiwa?
Yoshiwa is located 750 meters above sea level at the foot of Mt. Kanmuriyama, the second-highest mountain in Hiroshima Prefecture, and is famous for its high-quality water, fireflies in the summer, and skiing and camping facilities.
Another attraction is the abundance of delicious foodstuffs due to the temperature difference.
Vegetables, wasabi (Japanese horseradish), and especially impressive was the wild boar meat.
At first glance, it looks oily, but to my surprise, it was so sweet and silky that I couldn't stop eating it.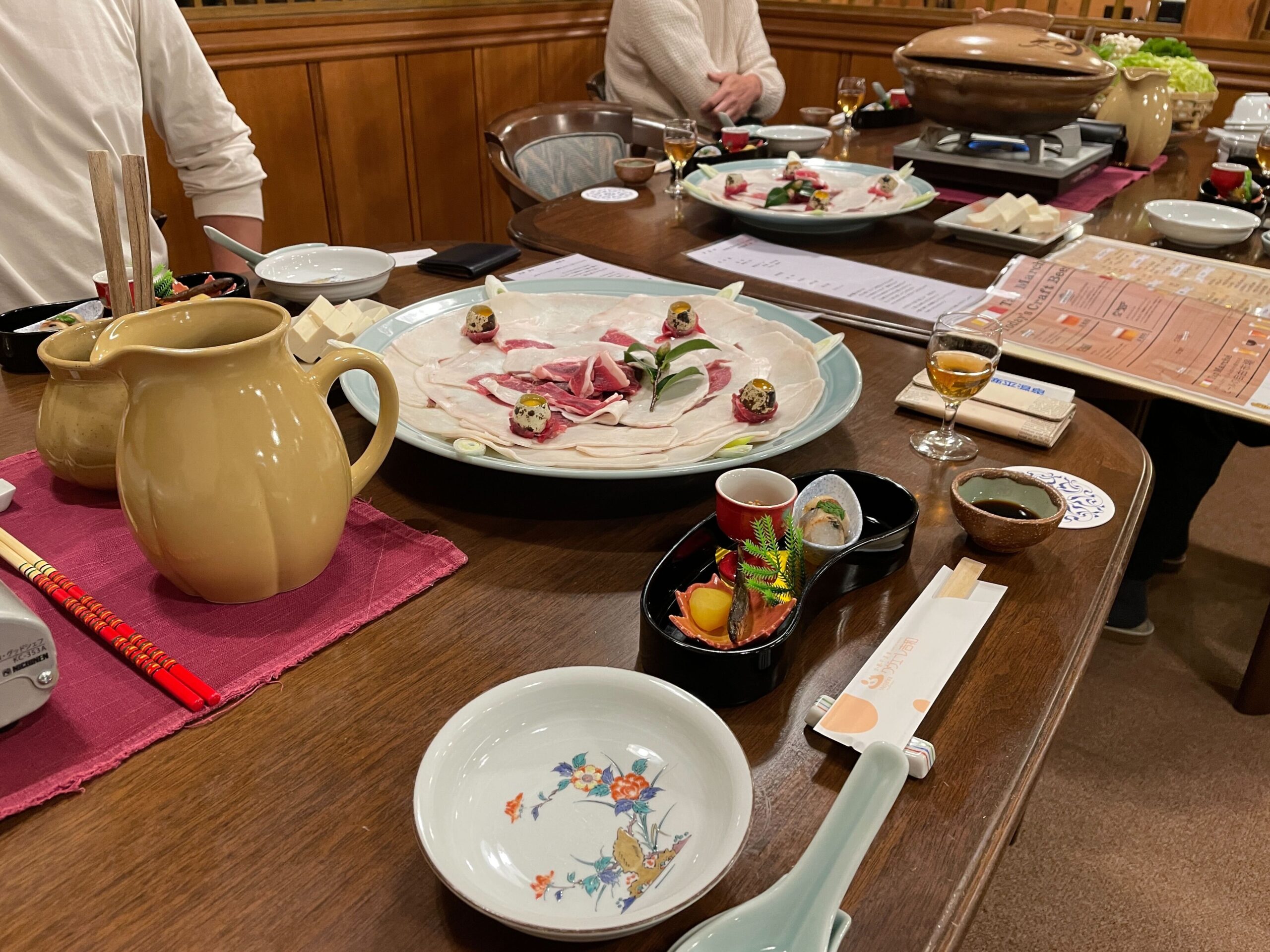 If you have never had this dish, you should definitely try it.
Despite all the good things about Yoshiwa, there is one problem that is peculiar to the region: the Internet connection is difficult to get, and in some places, there are many places where it is out of range.
"If we try to solve this problem by installing an optical fiber line, it will cost us a lot of money and time…"
We, therefore, conducted a verification to see if Starlink could solve this problem.
Please take a look at the video of this verification using Starlink!
What is Speedtest?
The measurement of Internet speed, or in short, comfort level, is called Speedtest.
The higher the number, the more comfortable the Internet experience.
Why don't you try to measure the speed of your current location?
Just access this site and click the "Go" button to take a measurement.
Speedtest
https://speedtest.net/
About Download and Upload
Internet Speedtest outputs two types of results.
They are downloads and uploads.
The download value affects video viewing and site browsing.
The actual measurement results are calculated like this.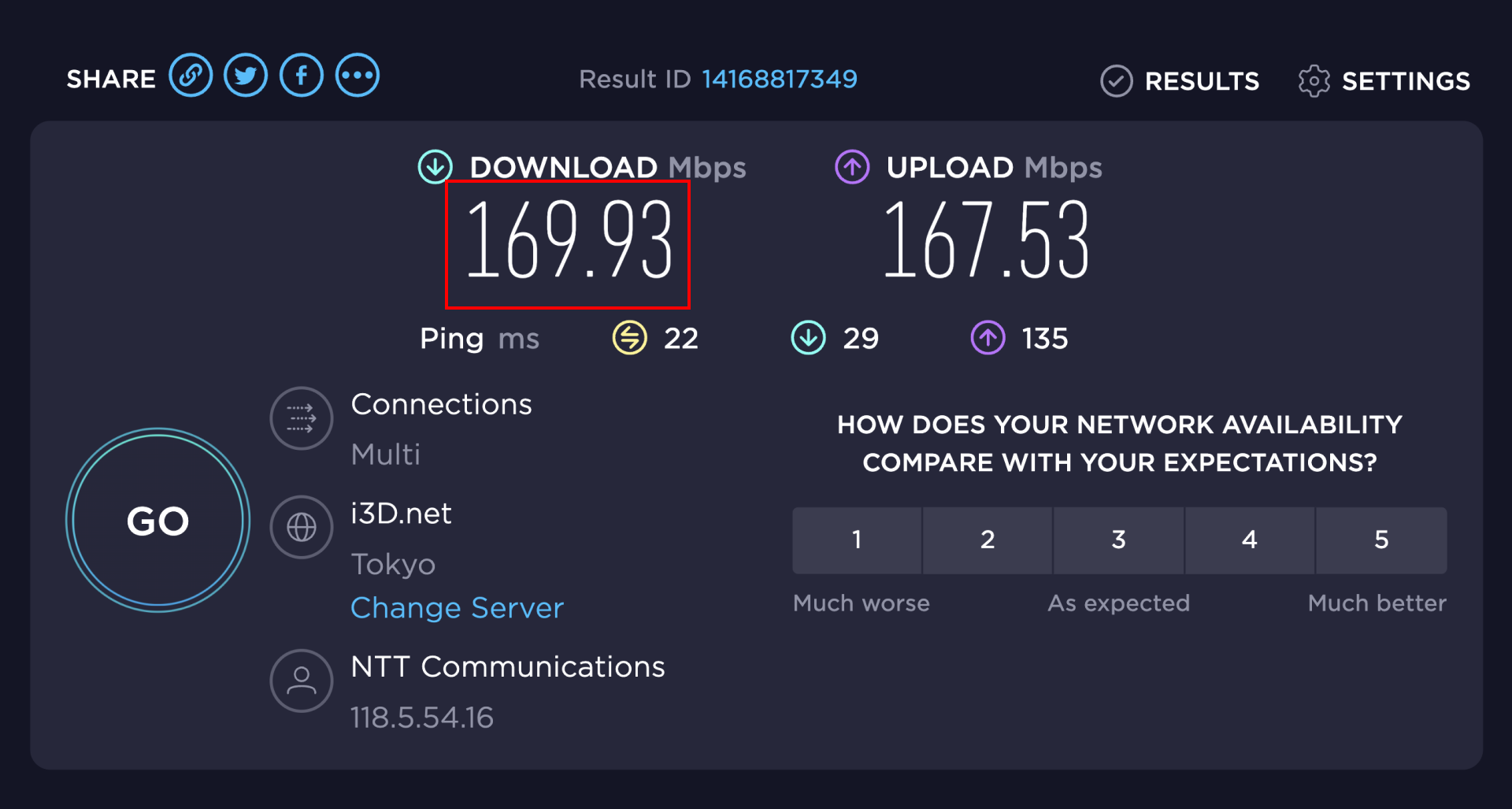 The values circled in red are the download calculation results.
Unit of measurement results
The unit of measurement for modern Internet speed is calculated in "Mbps (megabits per second)".
Here is a chart that makes it easy to understand how much Mbps value is enough to work comfortably, by task.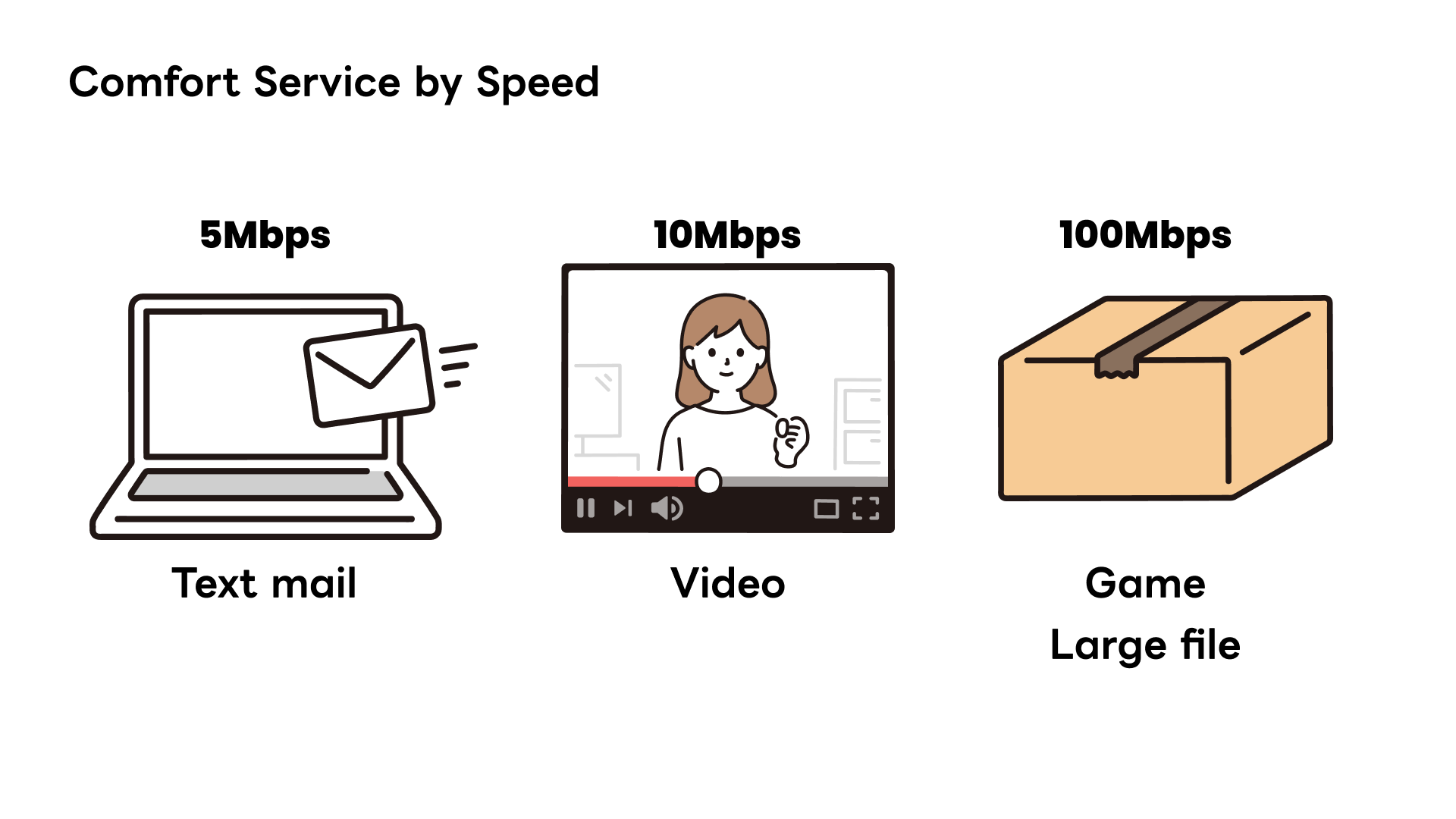 What is Starlink?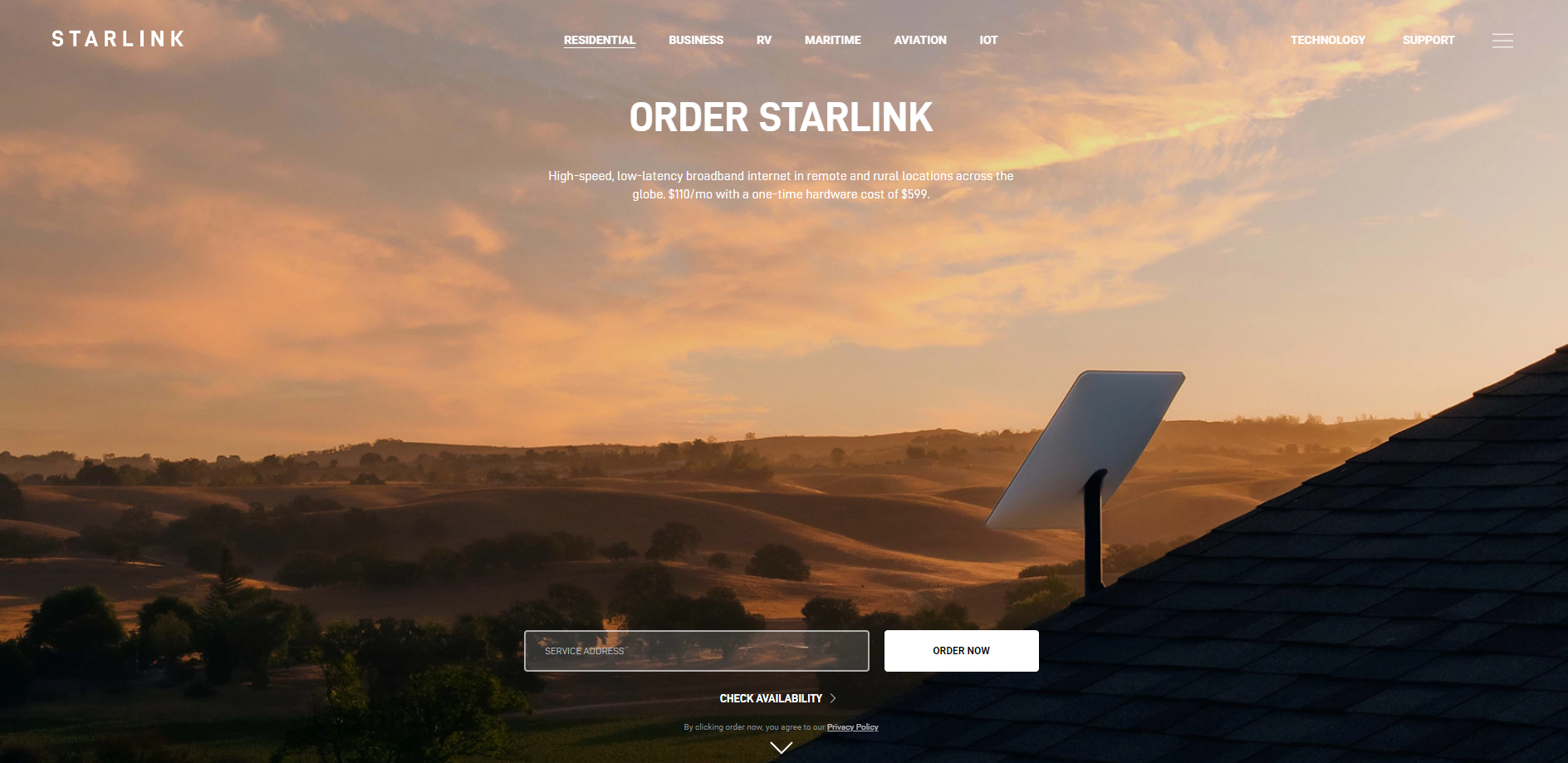 Starlink website
Starlink
https://www.starlink.com/
Starlink is a satellite Internet service developed by SpaceX, of which Elon Musk is CEO.
Through this service, SpaceX aims for a future in which Internet connectivity will be available in various locations around the globe.
Starlink has the following features
High-speed Internet access in remote locations around the globe
The antenna can be quickly set up and connected to the Internet on the go
The light weight of the main unit allows for easy mobility
Can be used even in snowy areas due to the built-in heater
Satellite Internet is about the same price as fiber-optic Internet
Price and cost
Starlink kit (main unit): $559
Service (fixed location): $110/month
Service (movable): $135/month
As of January 1, 2023
measurement results

Quelle Yoshiwa (courtyard)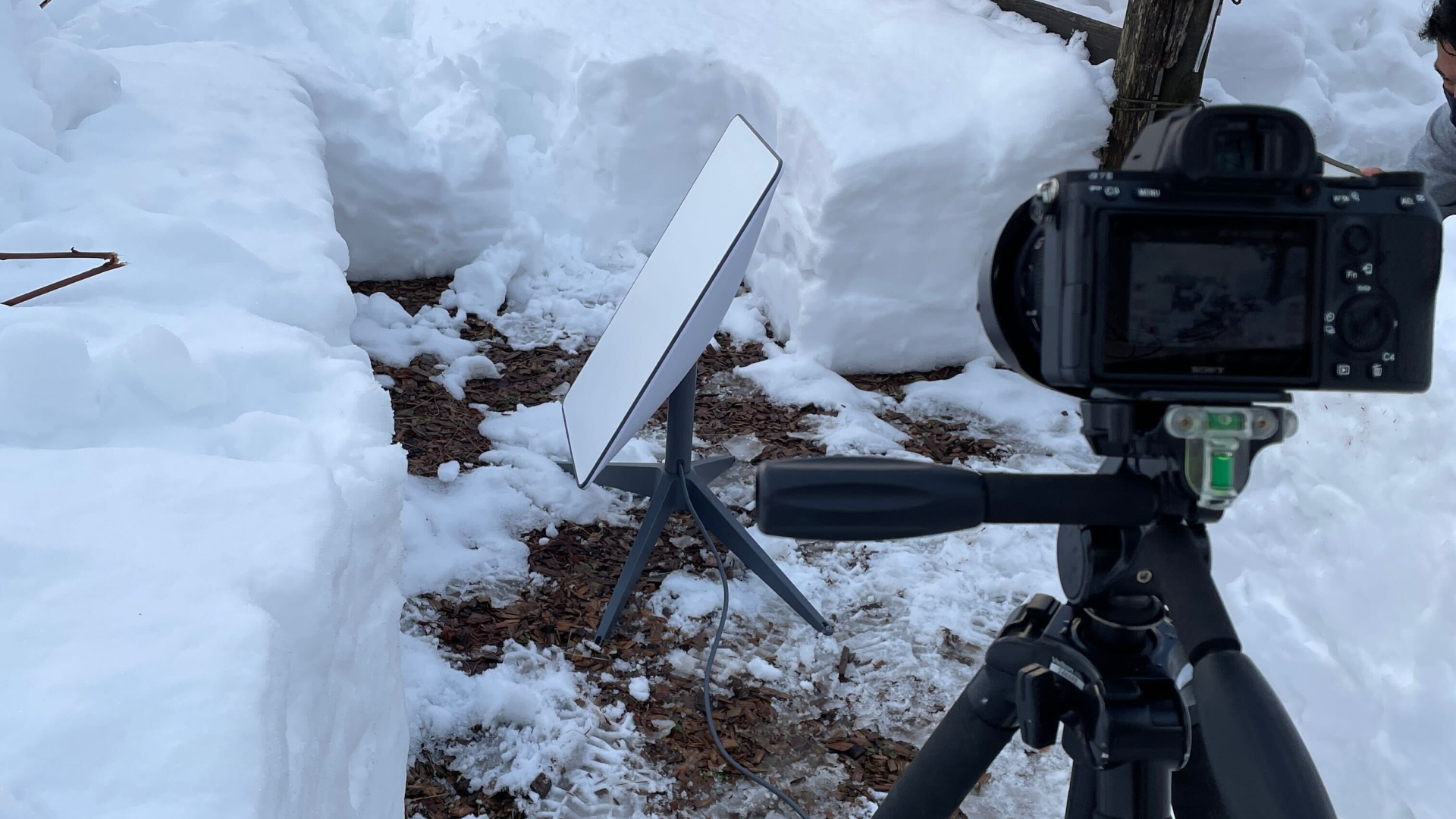 First, measurements were taken in the courtyard of "Quelle Yoshiwa" surrounded by snow.
The results were 197.47 Mbps for download and 30.17 Mbps for upload.
With these figures, it is possible to comfortably view 8K videos and conduct online meetings using Zoom and Google Meet.
Time: 12:00 a.m. (UTC)
Map: https://goo.gl/maps/FhZofpVB7txZW6th8
Quelle Yoshiwa
(front door)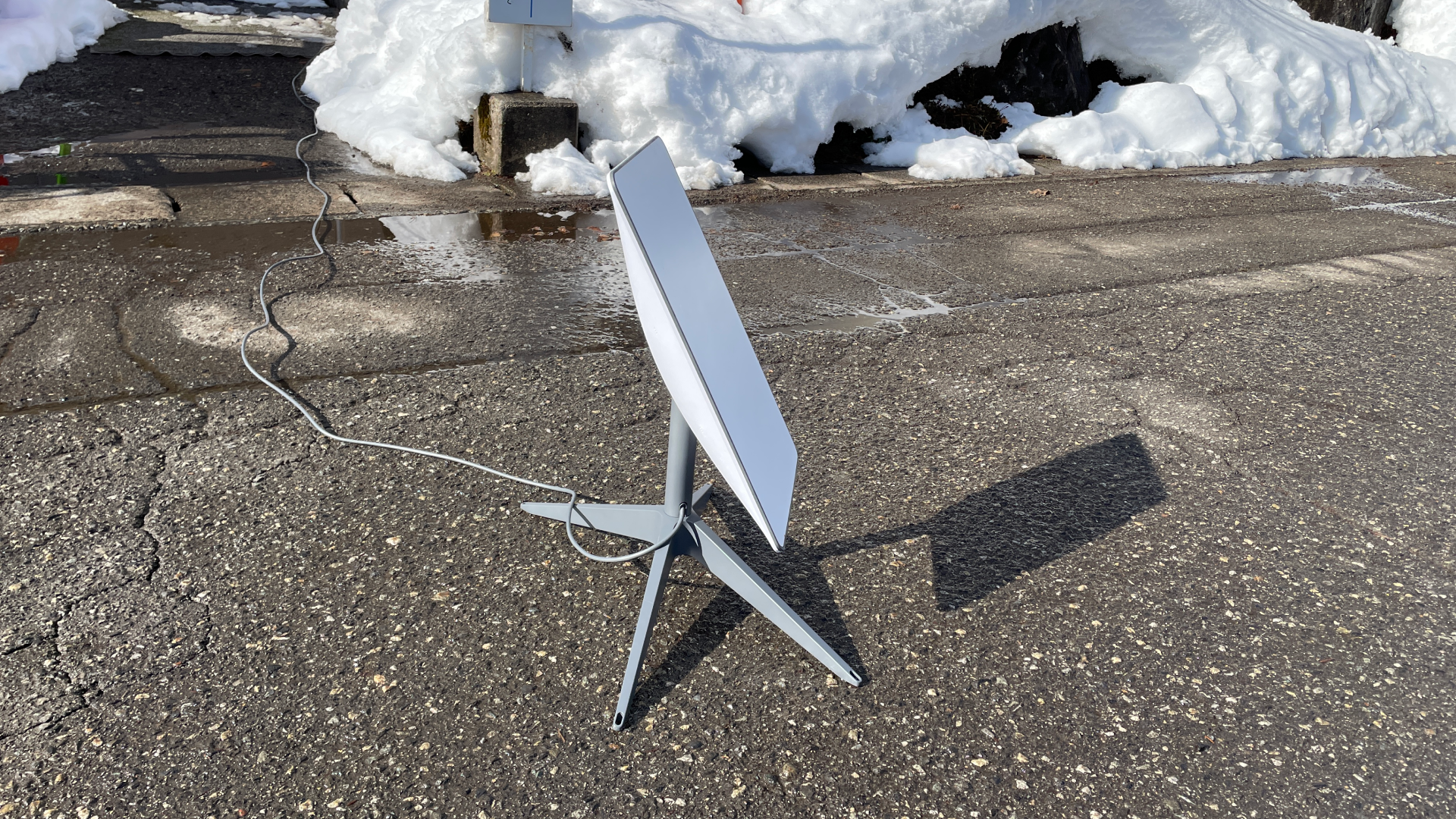 The next measurement was taken in front of the door, which is not surrounded by buildings.
The results were 205.41 Mbps for download and 27.24 Mbps for upload, almost unchanged from the results in the courtyard.
Time: 01:40 a.m. (UTC)
Map: https://goo.gl/maps/FhZofpVB7txZW6th8
Mominoki Forest Park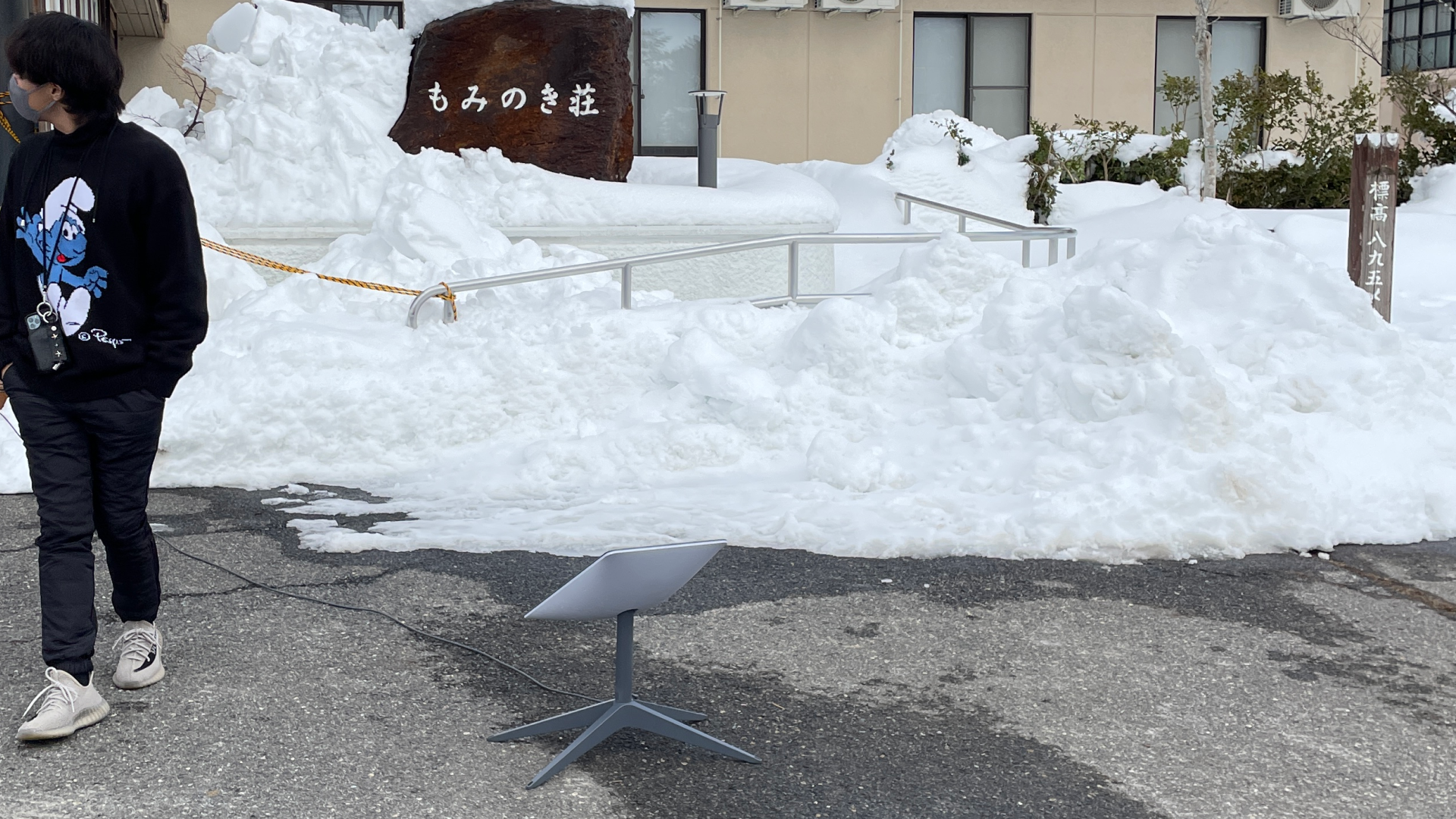 Next, we moved to a location called "Mominoki Forest Park" to measure the speed.
This location is at an altitude of approximately 750 m, which is higher than the 600 m altitude of the Quelle Yoshiwa site.
The results were 182.16 Mbps for download and 10.46 Mbps for upload.
The results of the DOCOMO home router used in the Mominoki Forest Park facility were "20 Mbps" for download and "6 Mbps" for upload, indicating that Starlink is by far the faster router.
Time: 02:50 a.m. (UTC)
Map: https://goo.gl/maps/oJe8puZWza8CQhgR8
Enchanting Village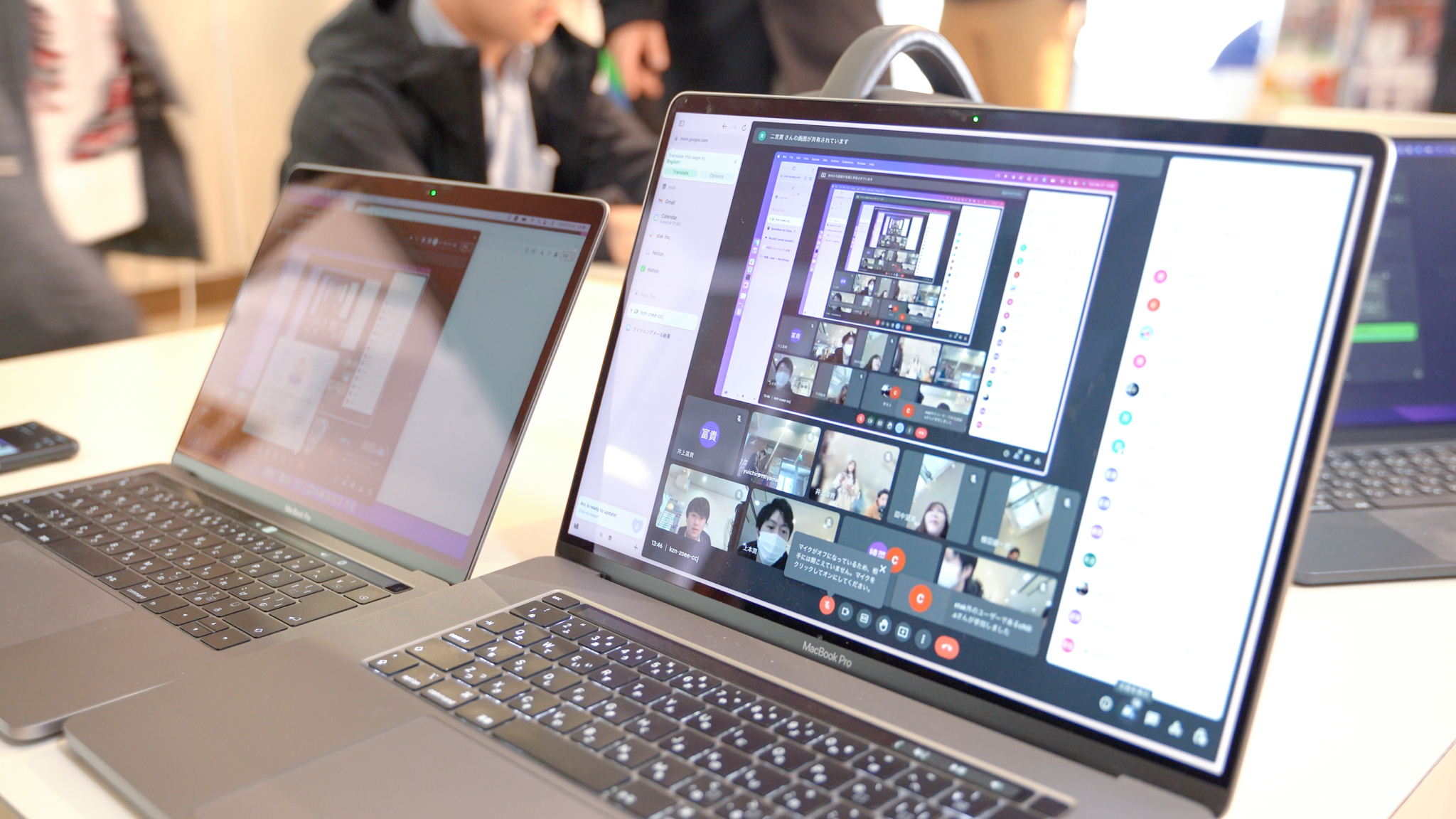 Next, we moved to a place called "Enchanting Village" to measure the speed.
At the Enchanting Village, we measured speeds assuming a large number of users.
With 22 simultaneous connections, the results were 111.54Mbps for download and 14.99Mbps for upload.
After connecting 22 devices, we held an online meeting using Zoom and Google Meet, and both audio and video communication was comfortable.
Time: 04:30 a.m. (UTC)
Map: https://goo.gl/maps/GGr6RrVqrTzgKCcy9
Kanmuri Kogen Flora Park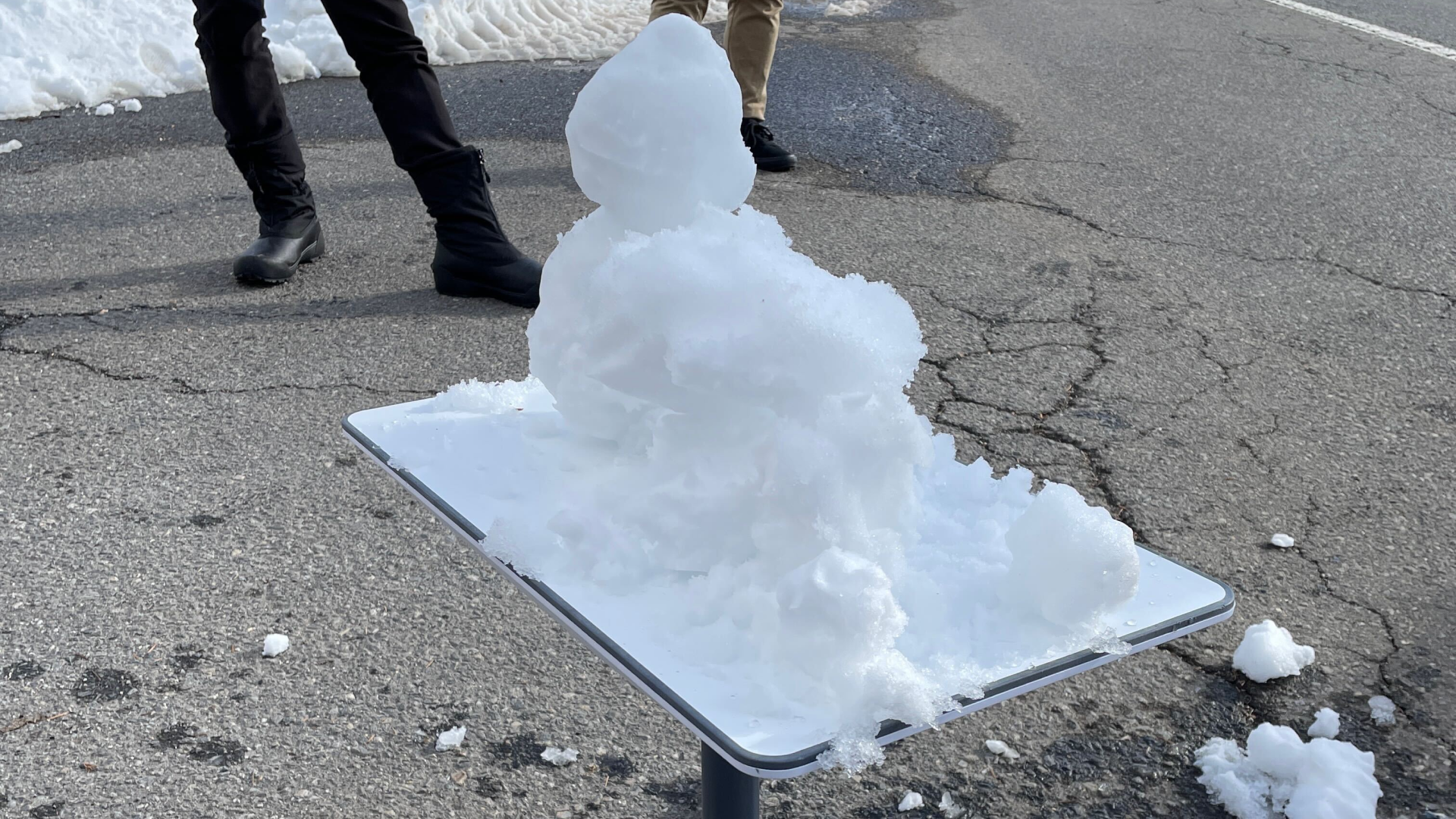 Finally, we moved to a place called "Kanmuri Kogen Flora Park" for speed measurements.
This location is at the highest elevation in this measurement, approximately 800m above sea level.
The results were 250.06 Mbps for download and 28.23 Mbps for upload, which, combined with the fact that there were no obstacles around blocking communication, were the best results among the measurements taken this time.
Time: 05:00 a.m. (UTC)
Map: https://goo.gl/maps/ByWPmhvzXGqcTHpn6
At the end
The measurement results show that a single Starlink unit can comfortably connect 20~30 people to the Internet.
The introduction of Starlink in areas where the connection is difficult can lead to a solution to Internet problems that are unique to rural areas.
This means that Starlink will also be useful for emergency use when the main line of communication is cut off due to natural disasters or telecommunication failures.
In fact, during the war in Ukraine, when the terrestrial telecommunications infrastructure ceased to function, the introduction of Starlink made headlines around the world for its ability to restore communications.
We at stak, Inc. will continue to keep you updated on the Starlink situation.
Also, if you are interested in Starlink, please contact us at stak, Inc.
We can tell you how to use Starlink and provide support for its introduction, and we can bring Starlink with us to measure its speed.
stak, Inc. Contact
https://stak.tech/contact
Thank you for reading to the end.
The official Twitter of stak tweets the results of Starlink measurements every day.
stak Twitter
https://twitter.com/stak_official